After-Death Experience and the Survival of Consciousness
June 2016 Conference Chapel Hill, NC
Speakers listed under this topic explore research and experiences of individuals who have had near death experiences or communication with deceased loved ones.
If you already registered for the conference and want to add events or meals, please, use this page. If you can't come to the entire conference & just want to attend separate lectures or keynotes or pre&post conference events, you can also use this page:
ESP reports from the Rhine: Pamela St. John, Gonçalo Veiga and Susan Freeman
"The 'Science of the Soul': Ernesto Bozanno, Psychic Phenomena And Survival of Death"
"Analysis of NDE memories and EEG evidence leads to a new model of mind and brain"
"Children Who Report Memories of Previous Lives"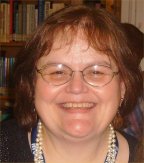 "Finding Your Teacher: The Value of Knowing Something about the Science of Parapsychology"
"The Nature of Spiritual Consciousness"
"Telephone contact with the dead and other unique methods of after death communication"