June 2015 Conference Archives
The Afterlife Research and Education Section of ASCSI is pleased to invite you to our excellent lineup of speakers for the June 2015 Chapel Hill /Durham NC conference.
These speakers address research and experiences of individuals who have had near death experiences or communication with deceased loved ones.
* Click on the name of the speaker for more information*
Presentation: Spirit and the Soul Phone: Who will use it "here" and "There"?
Presentation: Getting Out of the Box: Redefining What is Real
Pre-Conference Event: WEDNESDAY, JUNE 10, 1:00 – 4:00, $45: AWAKENED LIVING 301: THE ADVANCED COURSE FOR SOULS LIVING ON THE EARTH PLANE
Presentation 1: Glimpses of Beyond
Presentation 2: Markers: How to recognize very young children who may have had a near-death experience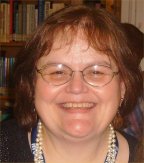 Presentation: Is Anybody in There? Evidence for Survival from Hauntings and Apparitions Research
Presentation: How to See Spirit: A Personal and Scientific Investigation
Presentation: Objective Confirmations of Near-Death Experiences and Related Experiences
Presentation: Leading Edge Science of the Afterlife & Mediumship
Presentation: The Testimony of Spirit: Confirming the Afterlife
Presentation: Dreaming the Future: Evidence for a Holistic Connecting Principle
Presentation: Near Death Experience & After Effects
Presentation: An Experiential Approach to Survival of Death: Extracts from EVP and ITC Images
To see the Spiritual Mysticism and the Spiritual Transformative Experience speakers, please click here.
To see the Mind-Body Medicine section speakers, please click here.